My Dell E1505N arrived Wednesday (27th June). Here is a photo of the contents of the package I received from Dell.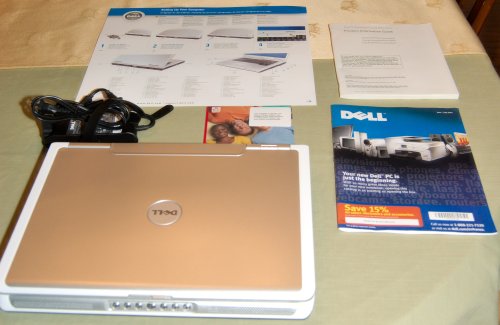 Here is a view of the right side of the computer. Note the media card slot as well as the audio jacks, PCMCIA, IEEE 1394 slot, and USB.



Here is a view of the back.



The left side is where the CD/DVD player/burner is.



Here is an image with the lid open. Note the n-series sticker where the M$ sticker would be on a Vi$ta machine.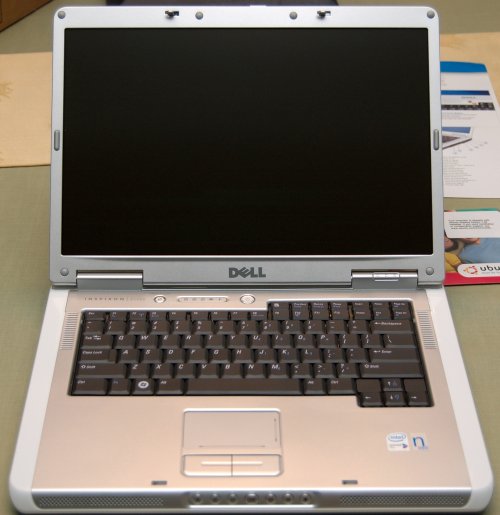 Firing up the laptop I was greeted by the following three screens

Dell Software EULA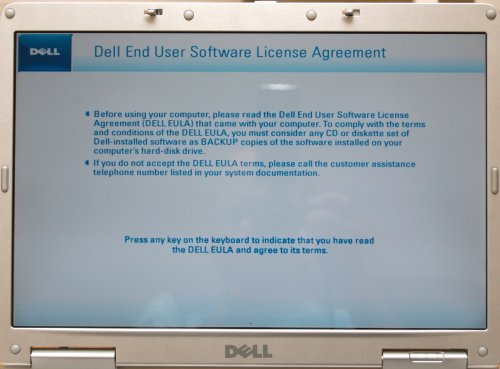 Ubuntu Localization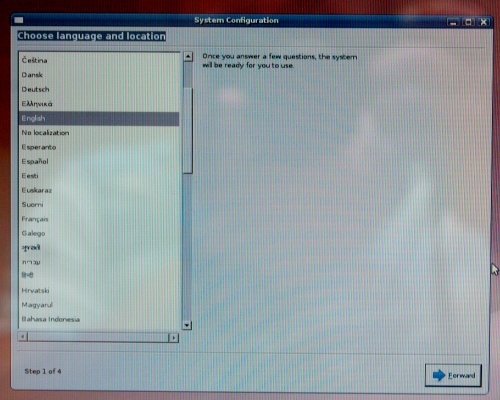 First user setup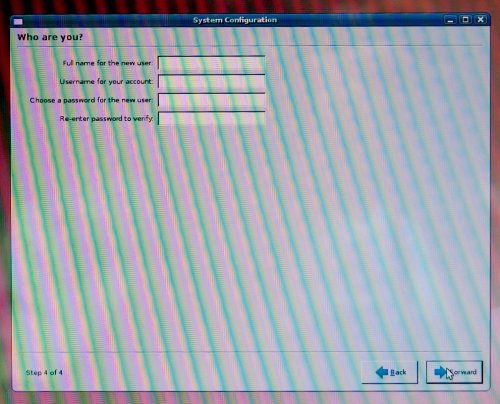 I booted into Ubuntu and all was fine — not really. To keep things simple, Dell loaded 32-bit Ubuntu on this 64-bit machine. What to do? I spent a bit of time playing with the machine and chatting on IRC. EriK talked me into installing 64-bit Ubuntu from my 64-bit CD (really was only encouragement for what I was about to do anyway).
Loading the 64-bit Ubuntu only required me to back up the data. I took the opportunity to revise the partitions on my hard drive. Dell has a small partition with utilities which I kept. I then set up a 4 GB swap partition, 20 GB for /, and the remainder 52G for /home.
I installed Automatix2 to aid getting packages installed. One of the packages I knew I was getting as 64-bit was my nonlinear editor kino.
I'll post later when I've had more time with the laptop.